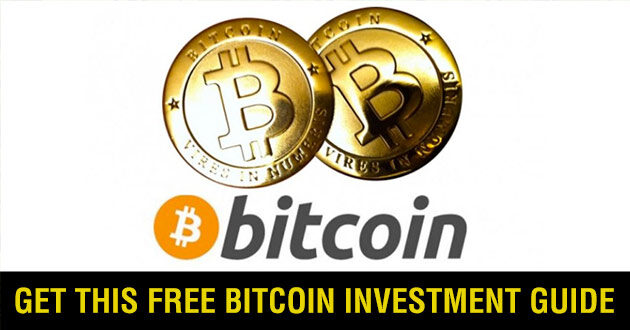 A Little History About Bitcoin
Everyone is talking about bitcoins these days, and rightly so. The pioneer of cryptocurrency has skyrocketed way past $2000 per coin.
"This is not a fad, cryptocurrencies are here to stay," Van-Petersen told CNBC in a phone interview.
Bitcoin is a cryptocurrency and a digital payment system invented by an unknown programmer, or a group of programmers, under the name Satoshi Nakamoto. It was released as open-source software in 2009.
One Man's Humble Investment Turned into Real Wealth
Kristoffer Koch invested 150 kroner ($26.60) in 5,000 bitcoins in 2009, after discovering them during the course of writing a thesis on encryption. He promptly forgot about them until widespread media coverage of the anonymous, decentralised, peer-to-peer digital currency in April 2013 jogged his memory.
Bitcoins are stored in encrypted wallets secured with a private key, something Koch had forgotten. After eventually working out what the password could be, Koch got a pleasant surprise:
"It said I had 5,000 bitcoins in there. Measuring that in today's rates it's about NOK5m ($886,000)," Koch told NRK.
Bitcoin's Epic Rise to Stardom
Amazingly, in 2010, Bitcoin traded as low as 6 cents for most of the year. As expected it showed high volatility and for a brief moment in 2011, bitcoin hit a high of $31.91. If you had invested just $100 in bitcoin when it was priced at 6 cents, your investment would have reached $10,636.56 at the highs of 20111. However, by the end of 2011, bitcoin was back down to $4.72, meaning, your $100 investment would still be doing well, but would now be only worth $1,573.32.
However, in February 2017 bitcoin had flown past the $1100 mark, surpassing for the first time, the price of one Troy ounce of gold. And then in June 2017, bitcoin surged past $2700. So if you had the patience to wait it out, your humble investment of $100 of bitcoin in 2010 would now be worth close to 1 BILLION!
Kay Van-Petersen, an analyst at Saxo Bank, who correctly called Bitcoin's $2,000 price when it was still only trading under $800, is now predicting bitcoin could hit $100,000 in 10 years! This would mark a 3,483 percent rise from its recent record high.
How will bitcoin hit $100,000?
Van-Petersen bases his prediction on cryptocurrencies in general (not only bitcoin) will makeup 10 percent of the average daily volumes (ADV) of fiat currency trade in 10 years from now. According to the Bank for International Settlements, foreign exchange ADV currently stands at around 5 trillion.
Ten percent of $5 trillion is $500 billion. He believes bitcoin will account for around 35 percent of that market share which would mean about $175 billion worth of bitcoin being traded daily.
Van-Petersen then suggests that bitcoin's market capitalization would be ten times the average daily volume ($1.75 trillion) for the market cap. The current bitcoin market capitalization is around $37.8 billion, according to CoinDesk.
Bitcoin's limited supply of 21 million is expected to be reached by 2140. Most analysts believe that by 2027 there will be 17 million bitcoins in circulation. If this hypothetical number of bitcoins in supply (17 million) is divided by the projected $1.75 trillion market cap estimate, each bitcoin would be worth just over $100,000.[/text_block]
GET Your FREE Bitcoin IRA Guide Now!
GET Your FREE Bitcoin IRA Guide Now!
You're Going to Love This…
YOUR INVESTMENT WILL FEED 1 CHILD FOR A YEAR!
If you decide to invest in Bitcoin through Regal Assets, you'll be very happy to know that our non-profit partner, Food for Life Global will guarantee that 1 child will be provided a healthy lunch for an entire school year!