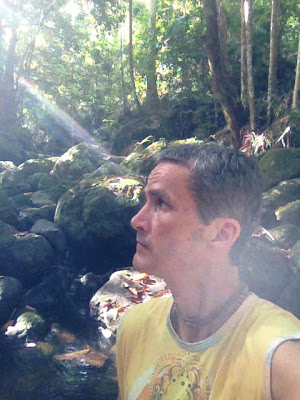 The boy with the blue crystal — his face shines,
With expectation — like dry lips to wine.
A day is dawning — when the sun shall blaze,
Within his heart — destroying the haze.
Of endless rebirth and the web of mist,
That glistens and sticks to a clenched fist,
Of resistance and shame — when the light is gone,
and the night of ignorance rolls on and on.
He yearns that day — of heaven sent,
When judgement calls — and Maya relents,
From the tiger's grip — of a mind in chains,
He cries aloud as his heart sprains.
But he knows he's right, and can feel the love,
As the sun breaks through — on the wings of a dove,
His crystal held firm — to his heart and head,
As he lays happily upon the holy bed…
Of love and light — within the sound,
Of the Lord's holy name — as it abounds,
Throughout his psyche and every cell,
He resonates like the Crystal he once held.
Soaring high — he leaves this world,
No regrets this time — as the flowers unfurl,
And the scent of magnolias — pervade the sky,
As the heavens finally break and the night cries.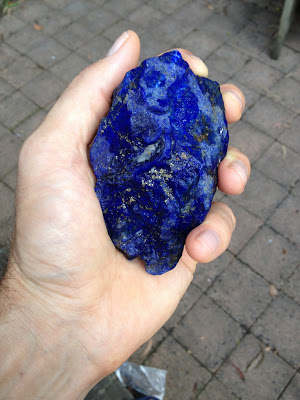 My Lapus Lazuli Crystal

(c) 2012 Paul Rodney Turner