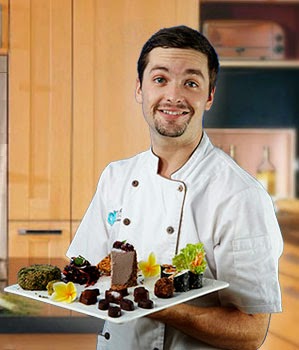 Jonny Freesh
My good buddy Jonny Freesh has delivered a fantastic new raw food recipe book for those wanting to take their raw food experience to the next level. I have worked closely with Jonny during my visit to Bali last year and got to see his expertise first hand as we shared recipes and ideas. Jonny has an amazing artistic flare with his food creations to make even the simplest dishes just make your eyes pop out of your head. No, really, I mean it. Or if you can't wait, you can also purchase a copy of
Raw Food Made Fun, Easy & Beautiful here
Jonny:
Raw Food is the Beat that I groove to, and Hip Hop is the Voice that I speak with. Creating delicious Gourmet Raw Food Recipes is a fantastic way to express myself; Rapping is simply mind-blowing. There is no feeling that matches going buck wild on stage and putting every fucking molecule of energy I have into a song. It's love.
I've been rapping and writing for about 5 years, but until I discovered Raw Food I wasn't functioning well enough mentally, physically, emotionally or spiritually to write music that spoke my truth. My high Raw Vegan diet enables me to tap into the power that I have within me to truly express myself through poetry in motion.
GET A FREE COPY!!!
Now for the great news: Jonny is giving away a free copy of his new book and all you have to do is like his page or share the good news on your social network. Go here now to enter:
a Rafflecopter giveaway
If you can't wait, you can also pick up a copy for $11 here
His personal pizza recipe is a thriller. My version of the personal pizza does not use onion or garlic (but you can exclude them or replace it with asafoetida if you wish). But the way Jonny has developed this recipe is epic and well worth trying.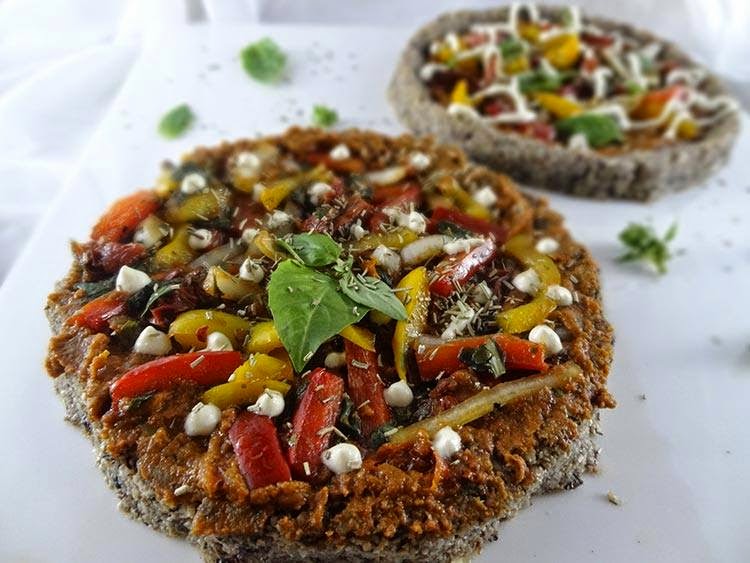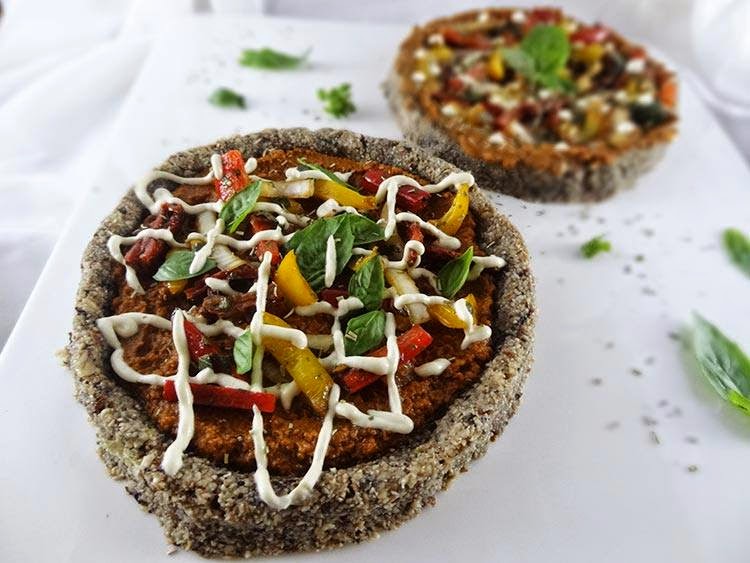 Tools
Dehydrator, Blender, Food Processor
Ingredients
Crust
1 cup Sunflower Seeds (soaked)
1 cup Brazil Nuts (soaked)
½ cup Raisins
½ cup Currants
6 tbsp Sesame Meal
6 tbsp Chopped Onion
¼ cup Flax Meal (flax seeds blended into a meal)
1 tbsp Red Wine Vinegar
1 tbsp Dried Parsley
1 ½ tsp Salt
1 ½ tsp Garlic Powder
Rosemary Marinara Sauce


½ cup Sun Dried Tomatoes (soaked overnight in 2 cups water)
½ cup Sun Dried Tomato Soak Water
½ cup Chopped Red Pepper
2 tbsp Chopped Onions
2 tbsp Basil Leaves (tightly packed to measure)
2 Cloves of Garlic
1 tbsp Balsamic Vinegar
1 tbsp Olive Oil
5 tsp Dried Rosemary
½ tsp Salt

Marinated Vegetable Toppings
¾ cup Thinly Sliced Red Pepper
10 tbsp Thinly Sliced Yellow Pepper
½ cup Thinly Sliced Sun-Dried Tomatoes
½ cup Sun-Dried Tomato Soak Water (from marinara sauce recipe)
2 tbsp Basil Leaves (tightly packed to measure) (chopped)
½ cup Thinly Sliced Onions
1 tsp Cracked Black Pepper
1 tbsp Dried Parsley
4 tsp Red Wine Vinegar
4 tsp Olive Oil
4 tsp Bragg's / Tamari / Coconut Aminos
Cashew Pine Nut Cheese Sauce
¾ cup Cashews (soaked)
¼ cup Pine Nuts (soaked)
½ cup Water
¼ cup Coconut Kefir or 2 Probiotic capsules
2 tsp Lemon Juice
1 tbsp Nutritional Yeast
½ tsp Salt
½ tsp Light Miso
Process – You will need to prepare parts of this recipe 1-2 days in advance
Cheese



Blend Cashews, Pine Nuts and Water for Cashew Cheese until smooth and creamy.
Add Coconut Kefir or Probiotic Capsules and blend until incorporated. If you're using Probiotic Capsules add an extra ¼ cup water.
Pour into bowl, cover with cheese cloth and let sit in a warm place until fermented. In Tropical Weather this takes around 16-20 hours, but it will take longer in colder climates.
Once fermented, add remaining ingredients and blend until incorporated.
Crust
Blitz Nuts and Seeds in food processor until meal consistency achieved.
Add remaining ingredients and blend until well mixed.
Form 4 personal pizza sized crust on teflex dehydrator sheets. I find that using my hands and a spoon for the lip of the crust works best.
Dehydrate at 115 Fahrenheit for 8-10 hours.
Remove from teflex, put on mesh sheet and dehydrate for another 4-8 hours. The crust should be solid, firm and a bit chewy, or pliable in the hands.
Marinara Sauce
Blend all ingredients until desired consistency is achieved.
Marinated Vegetables
Prepare all Vegetables.
Mix all Marinade ingredients together in a bowl.
Put Veggies in bowl and let marinate for at least 30 minutes.
(Optional) Dehydrate at 115 Fahrenheit for 1 hour.
Assembly
Spread Marinara on crust.
Spread Cheese Sauce on top of Marinara. Or put in icing syringe and use as garnish after putting toppings on.
Garnish with Marinated Vegetable Toppings, herbs, spices, vegetables and whatever else floats your boat!
Forget all about unhealthy cooked dairy pizzas!
CHECK OUT SOME OTHER GREAT RECIPES IN HIS NEW BOOK!!!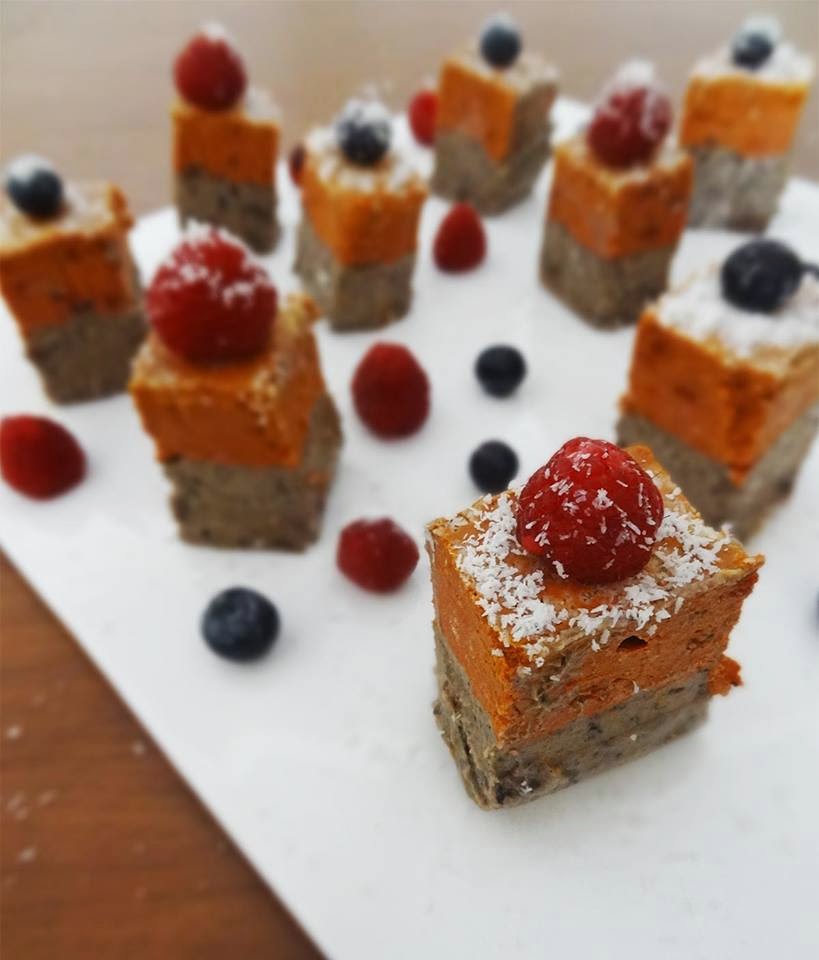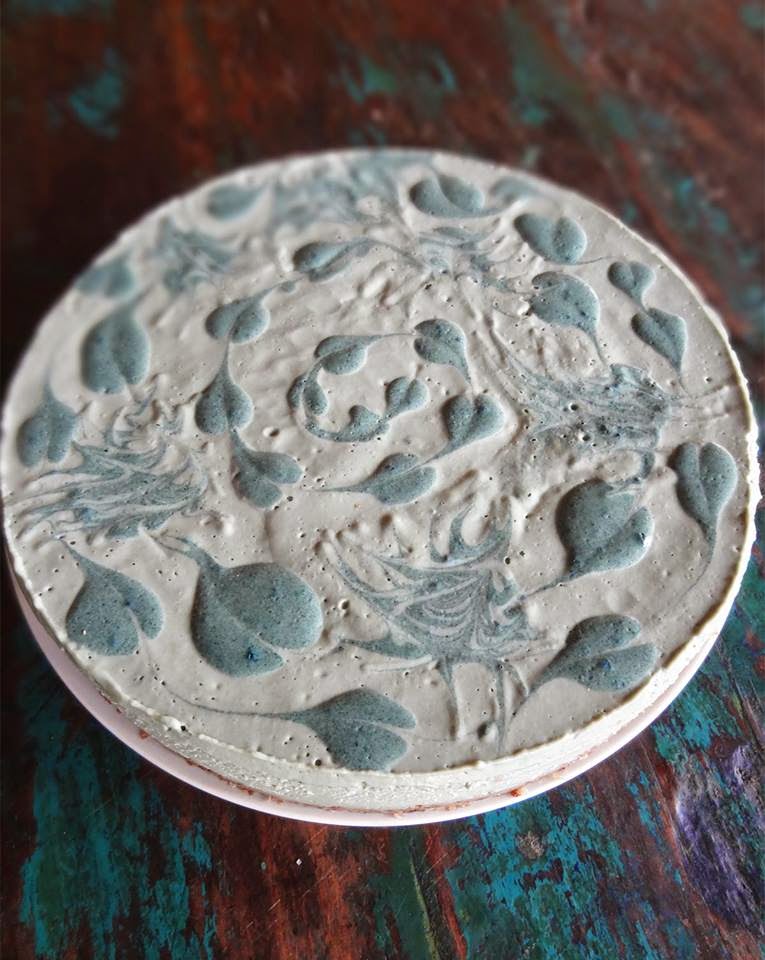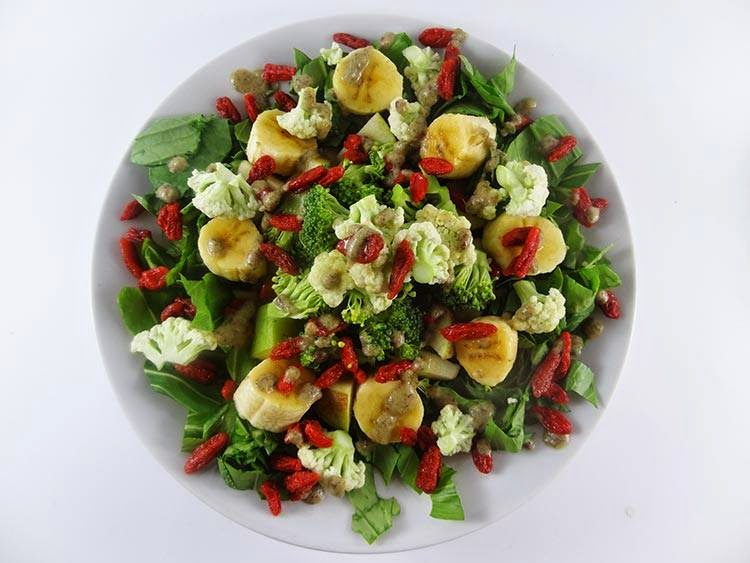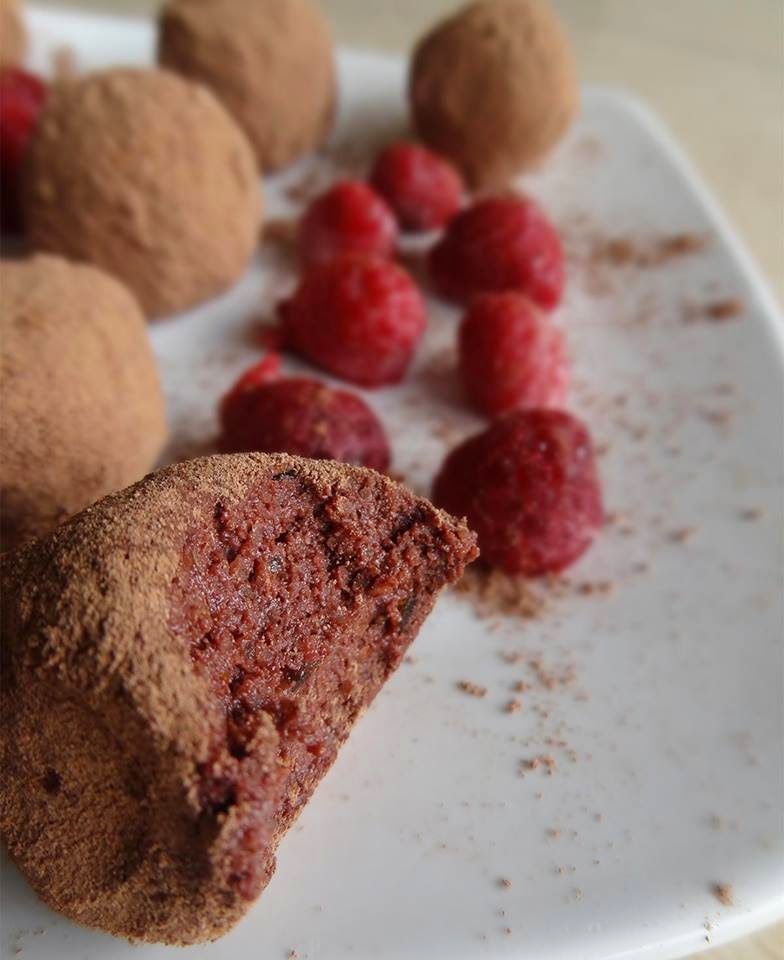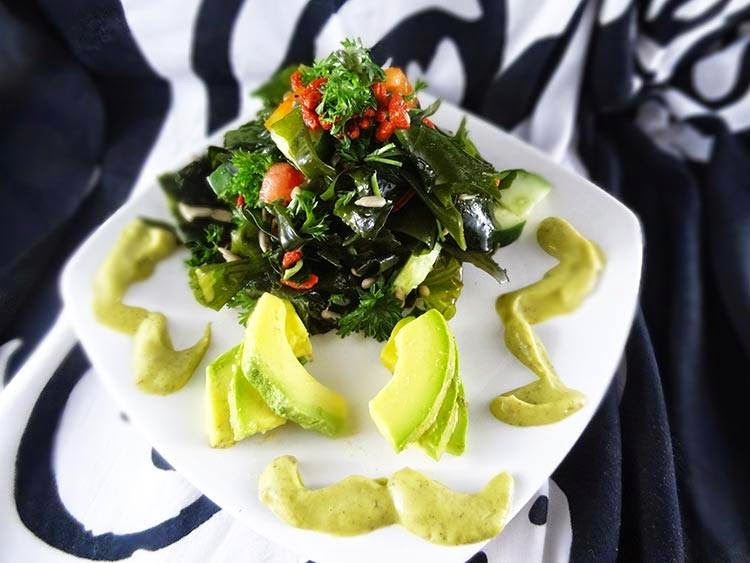 Go here now to enter to WIN A FREE COPY:
a Rafflecopter giveaway
Or if you can't wait, you can also purchase a copy of Raw Food Made Fun, Easy & Beautiful here