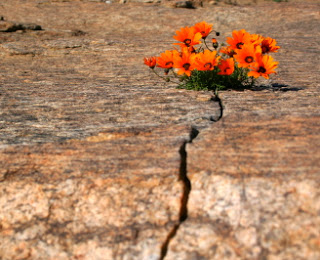 What doesn't kill you — will make you strong
I console myself, as I write this song…
A song of the heart — hardened over time,
That longs for loving — through romantic rhyme…
And the sweetness of affection, on a Winter's morn,
And the sunflower's blessing, as a new day dawns,
And the caress of a hand, on a neck so sore,
As my heavy heart burdens, and the tears do pour…
From a soul awakened, to a new love once more,
as the heavens open — for you I adore,
I finally found you — after a lifetime quest,
Well they say you have to be patient for that which is best.
I feel renewed and loved, like never before,
As the rainbows form, across the dance floor,
And we sway in harmony, to the most beautiful sound,
As John Lennon sings "Stand by Me" — our hearts are bound.
As one synergistic explosion — of all things divine,
We look into each other's eyes and say: You are mine!
(c) Paul Rodney Turner