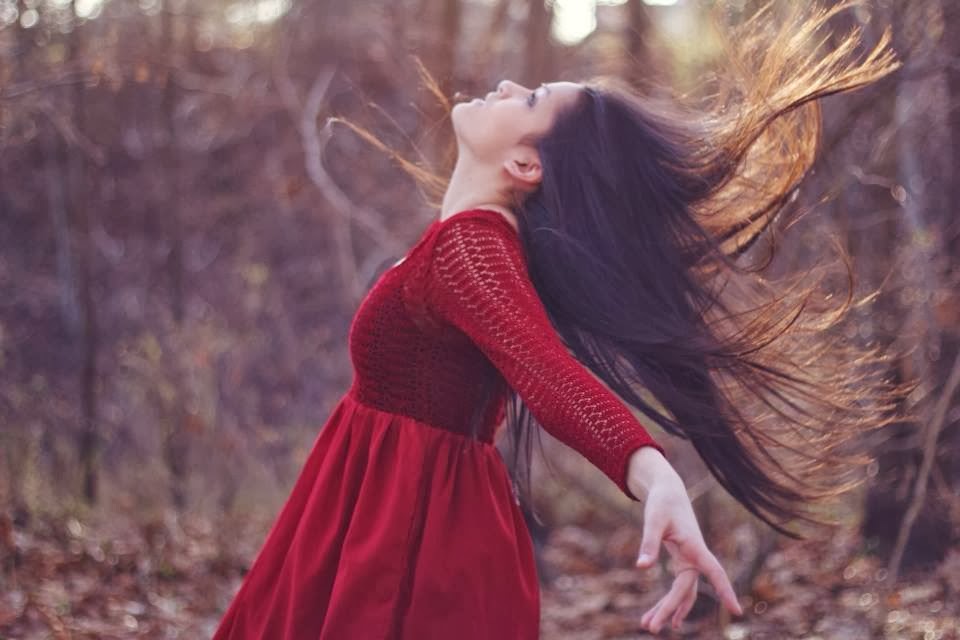 The girl with the red dress, turned 16 today,
I honestly don't know whether to laugh, cry or say "hip, hip, hooray!"
because with every cycle of the sun, my hair turns more grey,
and frankly, getting old and useless is not something I pray.
However, to see my daughter shine and blossom like a rose;
to see her eyes sparkle brightly, as she sings in prose;
to see her dance freely, as she enters womanhood,
makes me proud and satisfied that all things are good.
She makes me proud in ways that only a sweet daughter can,
she has shown her resolve and strength to be like that of a man,
and yet deep inside — her heart pumps — with sweet feminine rhyme,
my little girl is growing older — as she dances in time…
To the beat of her own drum, as she finds her inner voice,
and follows her passions and her desired choice,
as she fulfils her dreams and ticks them off her list,
the sun of good fortune is ready to offer her a 'kiss.'
It is not easy to be a father or a parent these days,
there is just so much competition at the "internet buffet"
and yet nothing will change, that we are always as one —
a daddy and a daughter until the last setting sun.
My sincerest wish is that she finds joy and success,
in the way she decides how her life is to progress,
and that love and wisdom be her loyalest of friends,
as she raises her arms high to once and for all transcend…
The shackles of limitations that haunt us in this domain,
that stifle our voice and cause us so much pain,
that restrict our vision and cause us not to see,
that God is within us always, waiting patiently.
My darling Kishori, I love you and pray,
that today is the beginning of more happy days,
as you blossom into womanhood and learn from your past,
and accept life's lessons as just one of many castes…
That are all part of the 'stage play' of a life well lived,
of a person with passion who has so much to give.
Yes, you do, my darling, so stand strong and tall,
speak with gusto and sincerity in the 'Humanity hall.'
This is your time to shine — your birthright I feel,
the incarnation you will evolve and shed all 'peels' —
of ego-coloured garments that hide your true light,
yes, this is the 'final act' of the 'opening night!'
Happy birthday!
Love,
Dad.
(c) 2014 Paul Rodney Turner